Gas Popcorn Machine
Using stepless frequency conversion speed regulation, can be corn, caramel, chocolate and other flavor raw materials mixed evenly, non-stick pan using rotation and rotation combination, to ensure that there is no blind spot in the pan.
Henco

Shandong China

Within 15 Days

Factory Direct Supply
FEATURES
Fully automatic large commercial spherical popcorn machine is akind of multi-functional and efficient equipment which integratesagitation, dispersion and mixing.
Function 1: Short bursting time adopts the perfect combination ofadvanced gas heating system and pot material to shorten thebursting time of corn.
Function 2: Multi-flavor can be used to mix corn, caramel,chocolate and other flavor raw materials evenly by using infinitefrequency conversion speed regulation.
Function 3: Sugar-coated uniform non-pasting pot adopts thecombination of rotation and rotation to ensure that there are noblind spots in the pot.
Function 4: The popping temperature of the spherical corn can bereached in a short time in a spherical pot, and the effect ofpelletizing is good.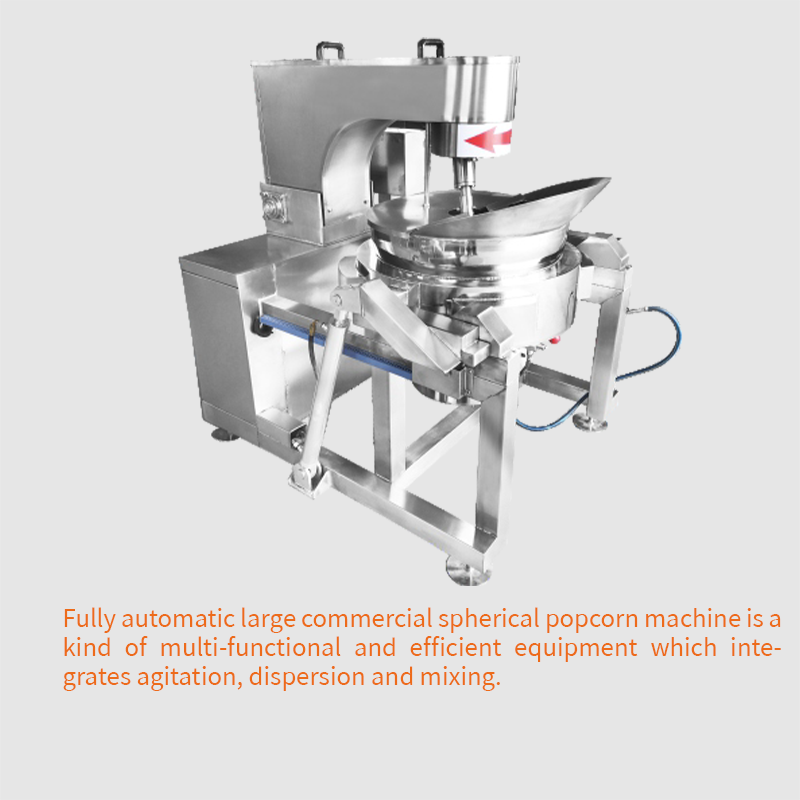 PARAMETER
| | |
| --- | --- |
| Model: | LC-100 |
| Diameter (mm) : | 700 |
| Pot material : | SUS304 |
| Motor agitation (KW) : | 1.1 |
| Hydraulic pressure (KW) : | 1.5 |
| Ignition mode: | Automatic/manual |
| Speed: | Automatic discharge |
| Discharging mode: | Automatic discharge |
| Gallbladder thickness (mm) : | 4 |
| | |
| --- | --- |
| Model: | LC-200 |
| Diameter (mm) : | 800 |
| Pot material : | SUS304 |
| Motor agitation (KW) : | 1.1 |
| Hydraulic pressure (KW) : | 1.5 |
| Ignition mode: | Automatic/manual |
| Speed: | Automatic discharge |
| Discharging mode: | Automatic discharge |
| Gallbladder thickness (mm) : | 4 |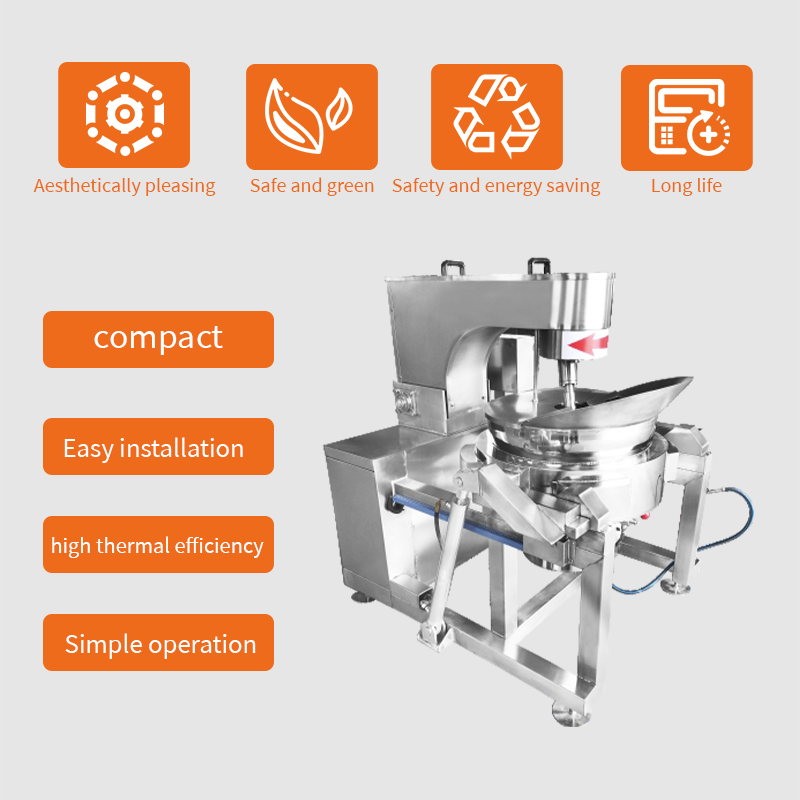 Get the latest price? We'll respond as soon as possible(within 12 hours)